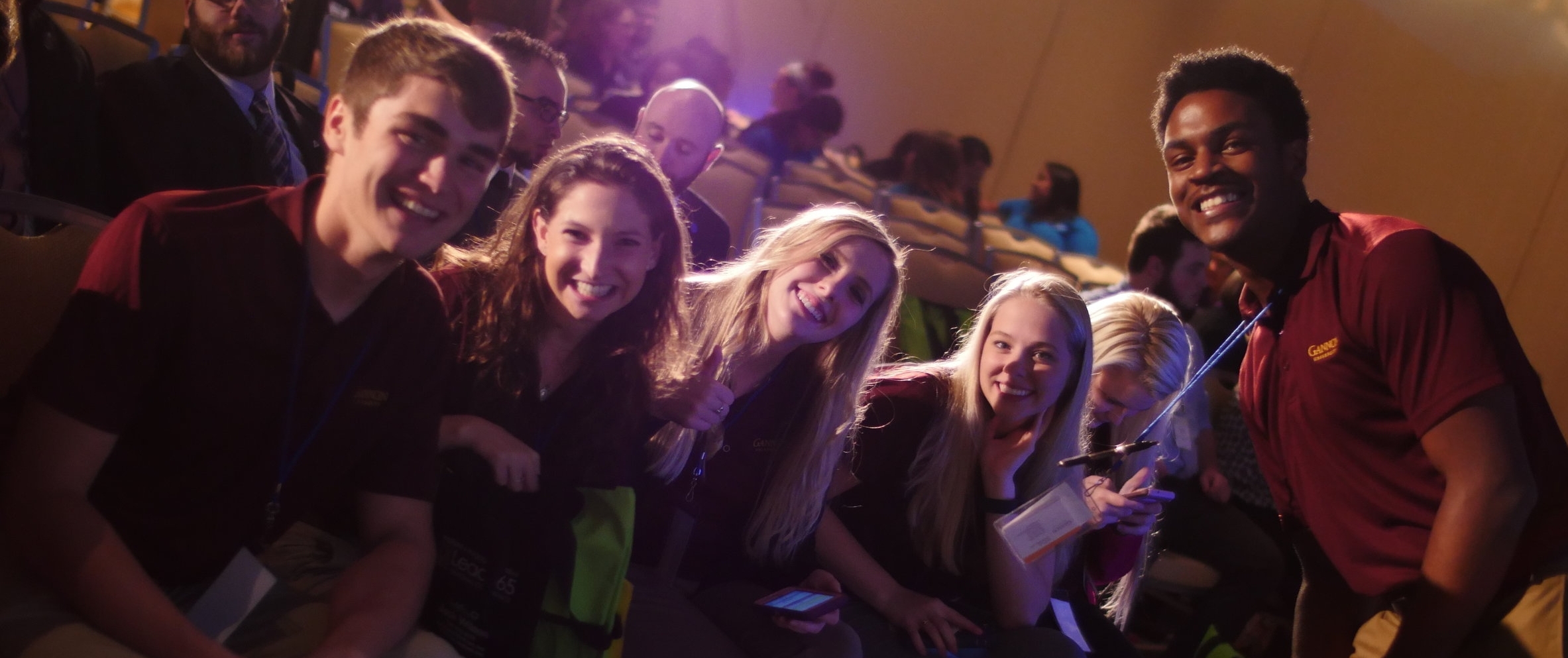 The Lead365 National Conference is the one conference to attend.
Meet our partners. It is true you are known by the company you keep! Here are a few more reasons to attend…
10 good reasons...
Curriculum based upon leading workplace research and the leadership competency research of Dr. Corey Seemiller
Programs are presented by nationally recognized speakers, practitioners, researchers and educators ALL who remain all three days in 2019!
Innovative program design that includes Student Lead365Talks (like this guy above) and varied methods of learning from panel presentations, extended workshops, laboratories and interactive group work
No boring keynoters over meals, instead enjoy the outdoor sunshine, network and make new friends
Competency-based workshop offerings including career preparedness sessions called, "Lead365CareerLabs" (more practical and experiential)
Separate "professional only" track of offerings by literally the top leadership educators and researchers - 2019 includes Dr. Corey Seemiller, Dr. Kathy Guthrie, Dr. John Dugan and Dr. David Rosch!
Evening excursion to Universal City Walk or Calming Conversations Pool Side
Electronic credentials (including opportunity to earn national badge through the SLC Badging Program) and framable Certificate of Completion to all conference participants
Engaging general sessions like "Leadership After Dark" with Melissa Ruiz
Distribution of complimentary leadership resources (including Competency Reflections Journal) thanks to a grant by the C. Charles Jackson Foundation
the faculty
The presenters are either FULL TIME PROFESSIONAL SPEAKERS or seasoned researchers, leadership educators or practitioners who ALL remain for 3 days in 2019. They are nationally recognized for their original content and effective style of delivery. BTW, no other leadership conference has a "faculty in residence" approach.
a thematic program design (i.e. engaging)
Program offerings for students are presented in a solid "thematic flow" representing the most current research on the developmental process of learning leadership and developing professionals.
Explore covers the "knowing" component, Engage covers the "effective practice" component, and Evolve covers the "application to society" component. Weaved throughout the schedule, you pick and choose the topics most relevant to your needs.
professionals have options
Program offerings for professionals and graduate students are true "professional development" opportunities that include an Application and Innovation track.
Lead365 Slide Show
Take a look at other the moments from our conference!